Property Management Software
A reliable hotel PMS to bring you closer to excellence
We understand that every property is unique, and every manager has established their own approach and working routines. Our hotel management system does not try to change your style. We offer software that facilitates and enhances the efficiency of each operation and with this ensures a smooth work process.
Cash control, invoicing, night audit & AR
Reservations
All bookings are different. Whether you have to deal with a group reservation with different parameters for each room or with an individual one, where guests have different lengths of stay, boards, services or invoicing instructions - with Clock EVO hotel software you handle complicated cases as easily as simple ones. Its customisable display, interactive screens, integrated profile database and wide range of manipulations allow you to improve your workflow and meet any customer requirement. Demanding guests could challenge your skills and would appreciate the professional services you provide with Clock EVO.
Key features
Simple intuitive booking process
Almost unlimited manipulations on bookings
Profile database always available
Management of group bookings and rooming lists
Automated room allocation
Read full specifications >>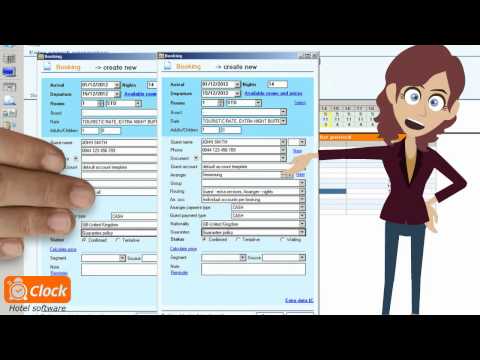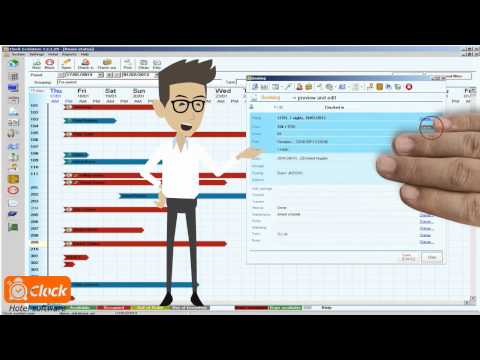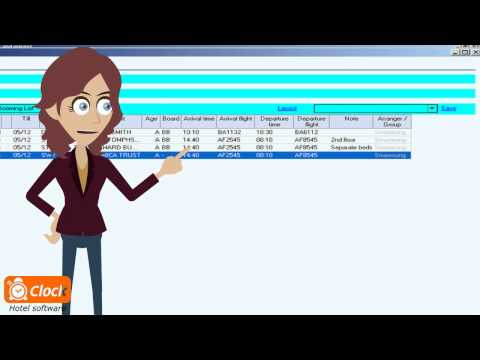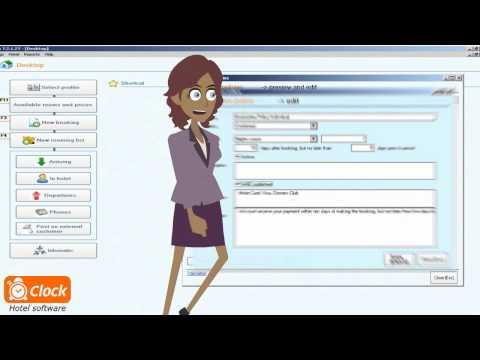 Front desk
Crowded reception desk and staff on the edge of their nerves are no good for the business. Because we know that, Clock EVO Property Management Software is designed to lead you through all daily routines avoiding overwhelming situations. Whether you are a city hotel with mostly individual guests or a vacation property accommodating big groups, with our PMS you can plan and prepare your operations in the quiet hours, and then process the bookings quickly and effectively at the time of check-in/out. Any special room requirement or requested service is watched by the system and reflected in all of its functionalities - the automated room allocator, reminders, task sheets distributed to the staff involved. All this, plus the full control you have over operations and employees, guarantee your perfect performance.
Key features
Automated or manual room allocation
Single-click check in/out of individuals or groups
Extra services posting and management
Guest services - wake-up calls, messages etc.
Room shares, changes, upgrades or moves
Guarantee deposits and no-show processing
Payment routings and invoicing
Distribution of task sheets to different departments
Read full specifications >>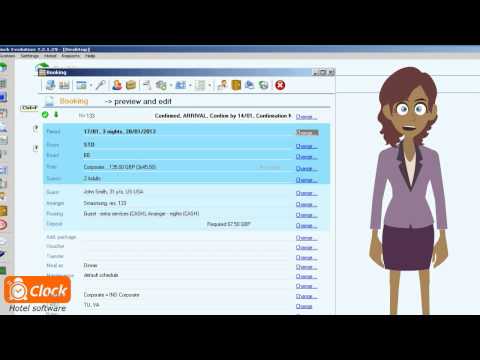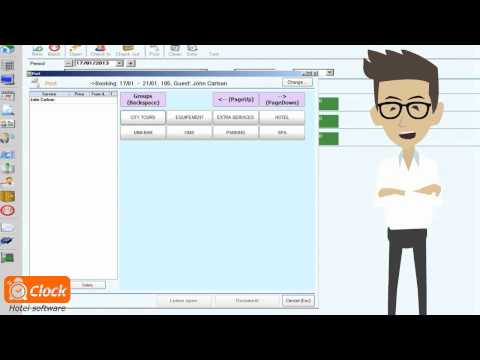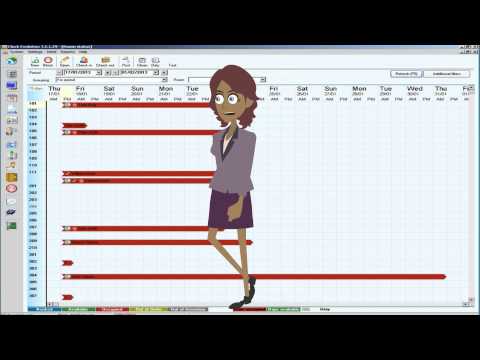 Customer Profiles
In the hospitality industry, it is of utmost importance not only to attract new customers but also to maintain healthy and productive relations with your regular guests, corporate customers, tour operators and agents. The Customer Profiles give you all the information and functionalities needed, right on the spot. All operations, sales and management related features share one single database and all details about your clients and contractors are well arranged and easily accessible anywhere in the hotel software. By this, the employee in contact with the client knows immediately what to offer and how to approach. On their site, your customers will recognise and appreciate your efforts to provide them with the special service they deserve for their loyalty.
Key features
Available on every active screen
Detailed customer information
Automated data transfer to bookings
Negotiated rates and conditions
Payment instructions and routings
Staff access restrictions
Profile history and statistics
Read full specifications >>
Cash control, invoicing, night audit and AR
No doubt that quality of services and range of facilities are key success factors in the hotel industry. To achieve an overall positive result, however, a strict financial control is a must. Clock EVO PMS covers all aspects of your financial policy. We provide you with full flexibility in cash control and invoicing in terms of split tender transactions in different currencies, several document types to optimise your documents flow and monitoring of all collected deposits and their consumption. The accounts receivable journal shows outstanding payments, their ageing and the respective booking or invoice. To improve your control, you can set different access levels for every staff member or group and retrieve different reports to see any corrections made, the reason and the responsible employee. You also have the fully automated Night Audit that finalises the fiscal day and locks all accounts.
Key features
Multiple forms of payment and currencies in one transaction
Accounts receivable journal
Automated Night audit
Variety of document types and customisable forms
Control functions and different access levels
Different reports and filtered inquiries
Read full specifications >>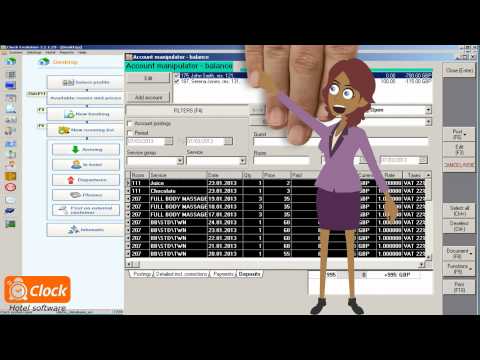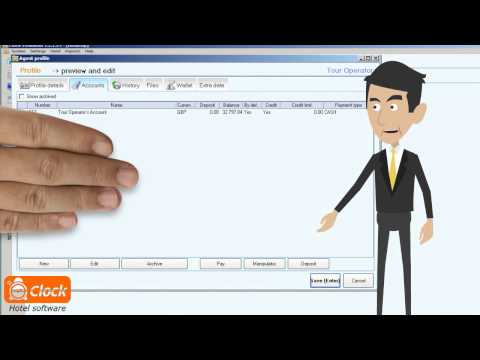 Housekeeping and room maintenance
You may want to grant your regular or corporate guests the possibility to order special amenities in their room. Or a contract with an agent may include such terms. With Clock Evo Property Management Software you can create standard and specific supply schedules and if a booking belongs to the respective profile, the housekeeping department will be informed to prepare the rooms accordingly. Of course, exceptional requests can also be added to the task sheets, as well as repairing instructions for the maintenance department. The status of a room is changed automatically when it's cleaned, blocked or the guest has checked-out. There are different types of room blockings, depending on the reason, and all of them will appear on the interactive screens like the Occupancy Forecast.
Key features
Standard housekeeping procedures with individual task sheets
Profile-specific supply schedules
Different types of room blocks visible on interactive room plans
Automated room status update
Supply cost calculation
Maintenance schedules and repair instruction
Read full specifications >>
Powerful rate management
One of the key elements of your successful hospitality business is the rate and revenue management. It requires serious analytics, planning and calculations. That makes us feel really proud of our powerful rate management module. Our hotel management software allows you to provide multiple fare levels, discounts and packages on one hand, and on the other, the calculation of available prices and cut offs is automated and minimises the risk of mistakes. Moreover, you can define each user's rights to apply different groups of fares and discounts, in order to keep the control. The pricing module contains more than 75 parameters and several restriction rules that help you precise your rate calculations and execute a really flexible pricing policy. Thus, entering the booking details and choosing a rate, you get the whole stay automatically calculated or an error message is displayed whenever a fare rule is broken.
Key features
More than 75 parameters to define rate structure
Wide range of rate restrictions to maximise the revenue
Automated calculation and warning messages
Different user rights with access and function limitations
Introduction of discounts, packages, special offers
Combination of packages to add extra services
Read full specifications >>
Statistics, reports and forecasts
To keep a clear overview of your property's performance, you need a powerful monitoring and reporting tool. Statistics, reports and regular analyses help you to stay alert for eventual revenue breakdowns or other problems and take the appropriate actions to avoid them. Clock EVO PMS generates more than 200 different reports, with a wide variety of applicable filters that enable you to get a general overview or to analyse a strictly specific subject. With our Property Management Software you can track the operations of your staff and control their accuracy. The system also calculates all standard Key Performance Indicators (KPI) according to the USALI definition.
Key features
Simple daily inquiries to support different departments
Complex reports covering all aspects of your work
Different filters to precise the generated information
KPI in compliance with the USALI standards
Control reports of user operations and activities
Short or long term occupancy forecast with different scenarios
Export of reports to MS Office or Open Office
Read full specifications >>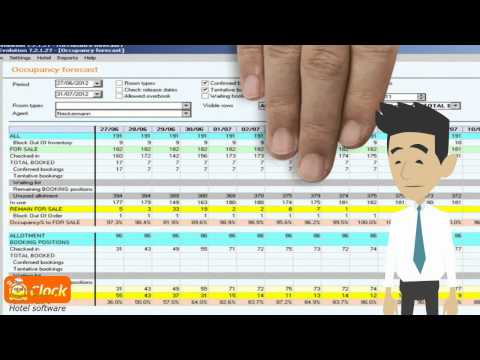 Tour operators contract management
Clock EVO provides one of industry's most comprehensive and proficient tour operator contract management system. This is one of the essential features of our Property Management Software and the reason why Clock EVO is prefered by many vacation properties.
All conditions of the respective contract automatically apply to every new booking that is linked to it. Once the reservation is registered, most follow-up operations are performed by the system, like price calculation, tax deduction, invoice issuance and transfer of financial data to the AR journal. Clock EVO PMS gives you the possibility to customise documents, provide multi-currency rates and, of course, retrieve all necessary reports and analyses at the end of the contracted period in order to evaluate and adjust your policy if needed.
Key features
Automated operations based on the contracted terms
Automatic rooming list import interface
Advanced rate and discount definitions
Allotment management and capacity or term violation alarms
Handling of advance payments, early birds and deposits
Price confidentiality on tour operator contracts
Forecasts, scenarios, analyses and detailed statistics
Read full specifications >>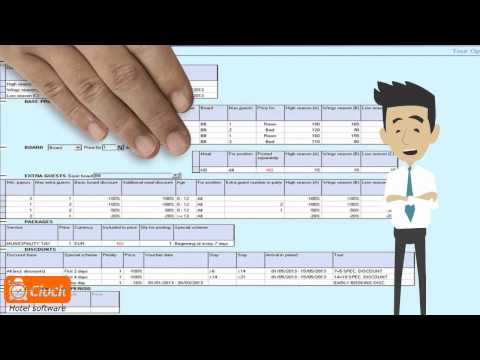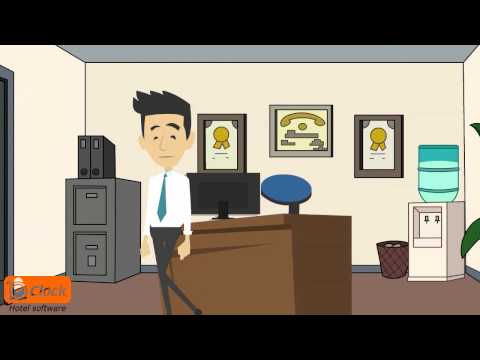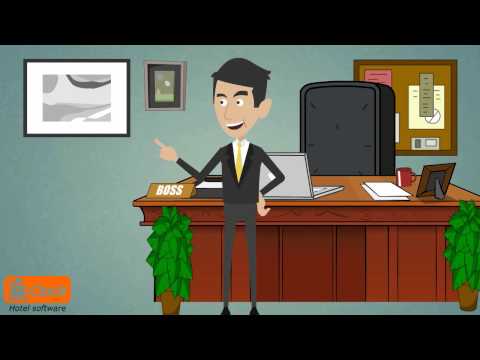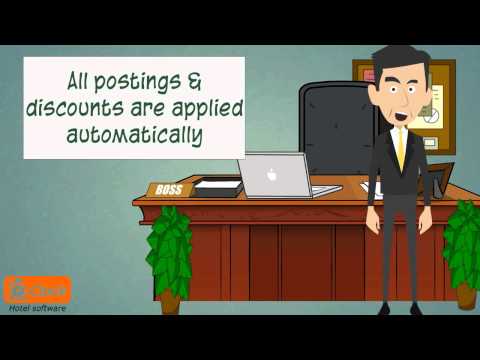 Variety of robust interfaces
Tech-savvy customers are looking not only for comfort or location, but for different in-room facilities as well. Clock EVO provides a wide and growing range of interfaces for integration of third party hotel technologies with your hotel management system. This extends your options to improve guest services and optimise your work. For example, if provided by the vendor, your interactive TV system could support guest messages, bill preview, express check-out or room status change by the housekeeping, when integrated with the PMS.
Another group of interfaces is developed to integrate your hotel software with your back-office accounting or ERP system, which significantly shortens and simplifies accounting processes and synchronisation.
PMS System requirements
(recommended)